To longtime moms, and sometimes moms, and new moms, and waiting to be moms, and moms that don't have children to call their own, but mother nonetheless – happy mother's day. 
From as far back as I can remember I've wanted to be a mum, and 24 years ago, when I was just 15 I found out I couldn't have children biologically.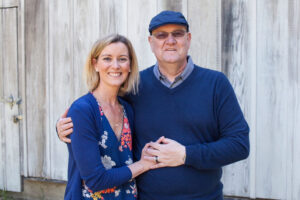 6 years ago my Dad died from a short but aggressive battle with cancer, he was 62 years old. He was an amazing Daddy, and I love him dearly. 
In the final month with my Dad, he looked me in the eye, and asked, 
"Do you have any regrets?"
I answered, "Yes," with tears choking my throat, "that you'll never see me be a mum." He took my hand, looked me straight in the eye and tenderly yet firmly responded, "Oh, but Ellie I have. I've seen how you've mothered in a thousand ways. I know one day you'll be a Mum, but I've seen you be a 'mum' to so many."  
After my dad died, the idea of dreaming or hoping for a family felt far fetched. One too many "no-s" in a long string of very closed doors to growing our family had me very firmly in the "it's just not meant to be" camp. It was a season of deep sorrow and seemingly never ending waves of grief. I was thrown deep into the valley, and there didn't seem a way out. My dad was a pastor, I was raised in the church, and I loved God deeply and passionately… but yet here in this moment, having lost my dad and that deep desire to have a family, the last thing I wanted was the comfort of God.  It remains one of the darkest seasons of my life. 
Time, patience, lots of tears, therapy, and lots and lots of grace allowed me to turn back to God. I finally allowed him to lead me beside still waters, embraced the valley, and began the journey out. 
As my dear friend says, "God can take our deepest wounds and turn them into our greatest calling."
I joined the team at Foster the City almost a year after my Dad died, and I spent the next 8 months consistently hearing the need for foster families. Not only was I hearing the need, I was sharing the need and a solution to the crisis of more children entering into foster care than there are homes and families to care for them.
And so, in January 2019 my husband and I began the journey to become a Resource Home/Foster Parents. 
While plan A of foster care IS reunification with the parents, then kinship care, the ask is to be open to both outcomes – reunification whenever possible, then adoption/legal guardianship. Knowing this, and knowing the journey God and I had weathered, I felt firm in my conviction that despite our desire to grow our family we could do this – we could say yes and then say goodbye. 
We've said yes four times, and good bye three, and yes we got too attached. Yes, each of those good byes has meant a piece of my heart is always missing. But, I wouldn't change a thing, I wouldn't take back any one of those yes-es. Even when one of those goodbyes brought me to my knees.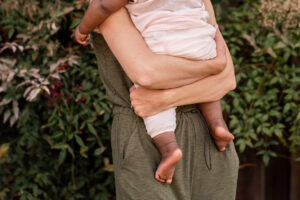 I did indeed become a Mama, four times over.  I was each of our babies' Mamas for a season/seasons in their lives when they so fiercely needed a Mum (or extra Mum). 
And that deep rooted desire to grow our family? It's a running joke that I should be more specific in my prayers, as indeed God has grown our family. In ways unexpected, and full of joy and sorrow (but isn't that every family?!) 
There's a Children's book called "Plant A Kiss." The little girl in the book plants a solitary kiss, and waits for it to grow. There are days where she doubts, and pouts, yet still she waters that kiss. One day, it sprouts and all gather to see. She declares that she will share, and those gathered are aghast for surely she should keep it for herself. But no, share she does, and from that one little seed of love, the bowl is filled again and again to overflowing as she joyfully distributes love. 
"Those who sow in tears will reap with songs of joy. He who goes out weeping, carrying seed to sow, will return with songs of joy, carrying sheaves with him."
I have watered that kiss, that dream of motherhood with an endless flow of tears for years. 
As 2022 drew to a close, we did indeed see permanency, I did claim the official title of "Mama" to our darling boy. But long before the judge made it official, I knew what my Dad said in that hospital room was true – that the heart of who God had made me to be, a mother, had lived out in so many ways.

So today, as I celebrate Mother's Day for the first time as a legal bonafide mother, I want to say Happy Mother's Day to each and every one of you on the path of motherhood, whether it's in full bloom, a seed freshly planted, or one that needs a little extra care this day.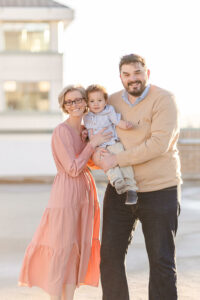 With love,
Ellie 
Professional Photos from Laura Michele Photography, Kelsey Gann Photo, Anchored in Hope Productions